Auf vielfachen Wunsch unserer Kunden haben wir uns dazu entschlossen eines unsere Alleinstellungsmerkmal gegenüber anderen Communities zu veröffentlichen. Diese Erweiterung fügt das Titelbild des Benutzers in die Seitenleiste von Beiträgen und anderen Inhalten ein. Das Titelbild verschönert dadurch die Seitenleiste und bringt mehr Möglichkeiten für Ihre Benutzer sich zu individualisieren.
Bitte beachten Sie, dass es ja nach Stil u.a. auch manuelle CSS-Anpassungen notwendig sein können, wenn es zu Darstellungsproblemen kommt. Wie können für diese Anpassungen leider keinen Support geben.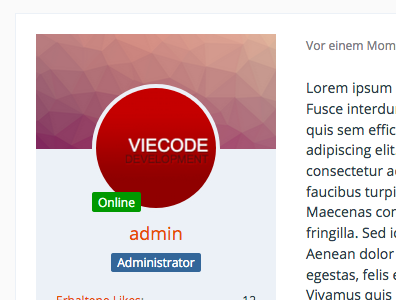 Inserts the user's cover photo into the sidebar of posts and other content.