VieCode Forms
WSC 5.2 / 5.3 / 5.4
The WSC has a very powerful CMS and framework. But there is one major weakness: The collection of individual data is very difficult. Without programming knowledge you cannot create individual forms. Often one has helped oneself with individual theme forms or other plugins. But in our opinion, this does not solve the basic problem. We have often received inquiries about individual solutions, where customers have asked us to build a form for the respective application. Our new product solves exactly this problem and allows the creation of completely customizable forms. The implementation is done via a special BBCode, which can be used in end applications like the forum, but also in the CMS in boxes or pages. Alternatively, there is also a separate page per form, which can be linked accordingly.
The form can be individually assembled by the administrator. In addition, restrictions of rights to individual users or user groups are possible. The application possibilities are unlimited. From event registrations, applications for team positions to surveys, everything is possible. The form supports answers of type yes/no, date, integer, decimal number, selection list (single or multiple selection), single and multi-line text, HTML (with WYSIWYG editor), URL and file upload.
We have invested a lot of time in the evaluation. The feedback can be viewed both individually and statistically. In addition, we save which entries have already been read, i.e. you also have a good overview of new feedbacks. All feedbacks can be exported into many common formats. A list of selected entries and from different forms is also possible. The evaluation takes place directly on the frontend.
Confirmations can be easily managed in different ways:
Export of confirmations to Excel, OpenOffice, HTML, CSV and PDF
Mark as Done
Full support of the label system
Comments
Statistical evaluations
Notifications of new feedback, changes and comments
Support for custom code execution based on feedback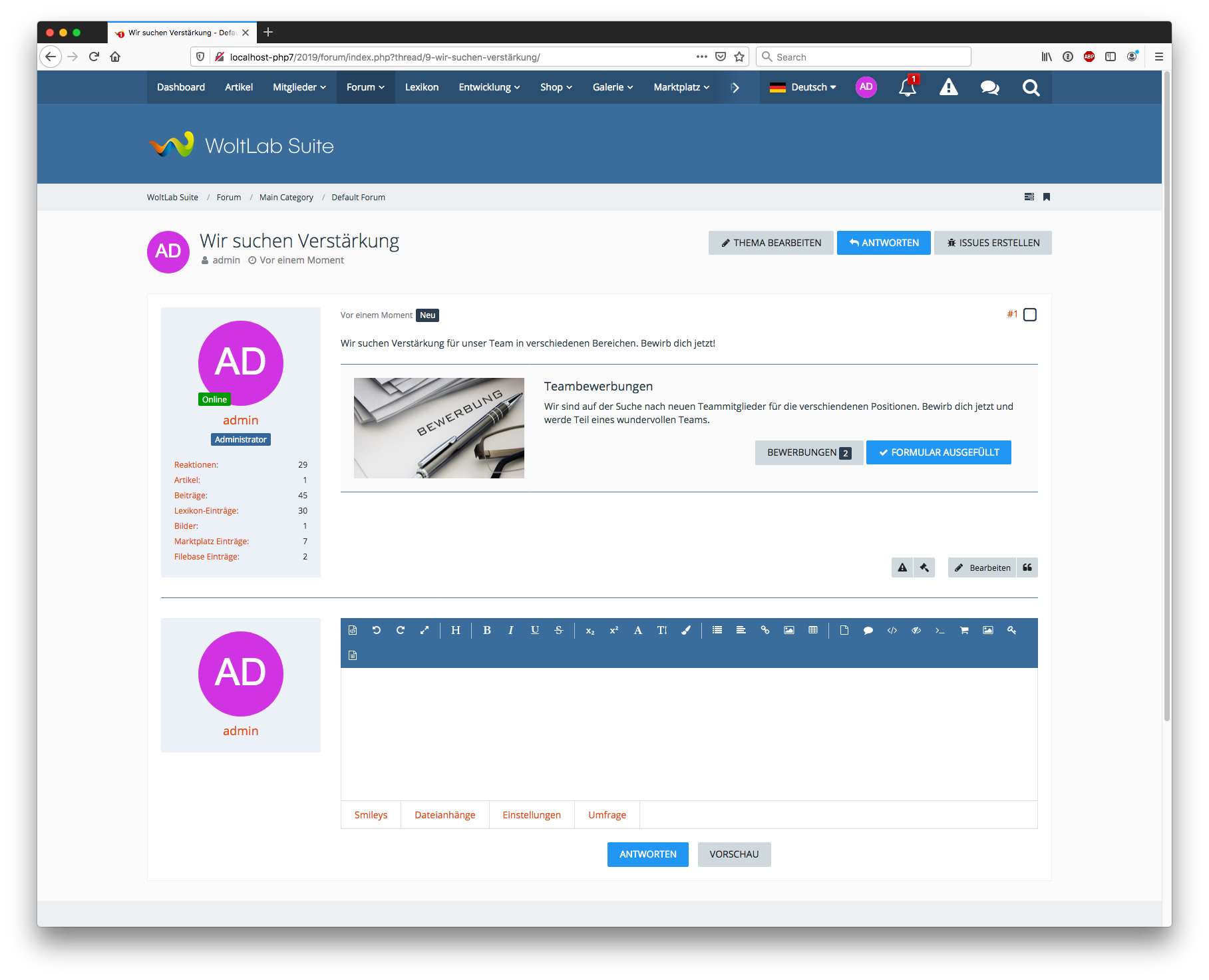 Average Rating
5 of 5 (1 Review)
Price including 20% sales tax