Easy installation and configuration

The installation is done via the package interface of your WSC installation. You do not need any special knowledge: Uploading the package is completely sufficient! Updates can also be uploaded automatically via the same interface.
The VieCode Filebase is delivered preconfigured and is therefore ready for use in most cases. However, if you prefer professional help VieCode offers an uncomplicated installation service.
File Management

The VieCode Filebase offers the possibility to manage many files comfortably and clearly. Entries can be divided into categories - as you can already see from the WoltLab Suite Forum are used to - be created. Each entry can contain several files. An advanced limitation system enables you to extended control of authorizations and resource assignments. The VieCode Filebase supports of course also many comfort functions of the WoltLab Suite and the simultaneous management of multiple entries.
As an additional feature, uploaded files can also be automatically scanned for viruses and malware. The scanning is done via an interface with an external provider.
Large Files

The maximum upload size of files is often very limited to webhosting - often max. 2MB. This prevents the upload of larger files such as movies. The filebase contains an innovative upload technique that divides the files on the user's computer into smaller parts. These are then uploaded individually. With this the maximum upload size specified by your host or server can be effectively bypassed. If an upload is cancelled, the user can also can be continued without problems. Only packages that have not been uploaded before are transferred.
External linkage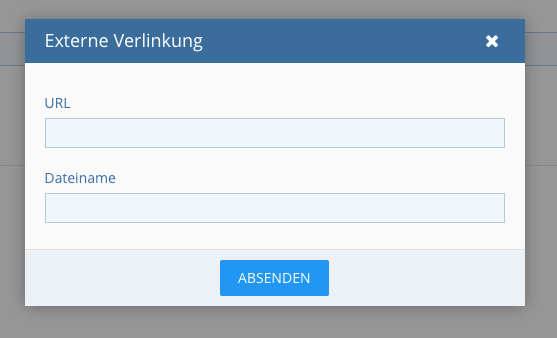 Memory consumption is particularly expensive with web hosting plans. Not all files have to be stored on your own server. They can also add files that are stored on an external server. The URL and file name can be specified. In the entry, the external link is displayed as a normal download.
Limitations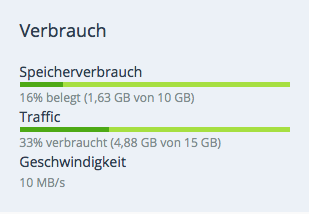 Storage space, traffic and network speed are often limited and you have to pay for certain resources. With the help of our filebase you have the costs under full control. Storage space consumption, traffic and download speeds can be restricted globally for all or individually by group rights.
Customizable input fields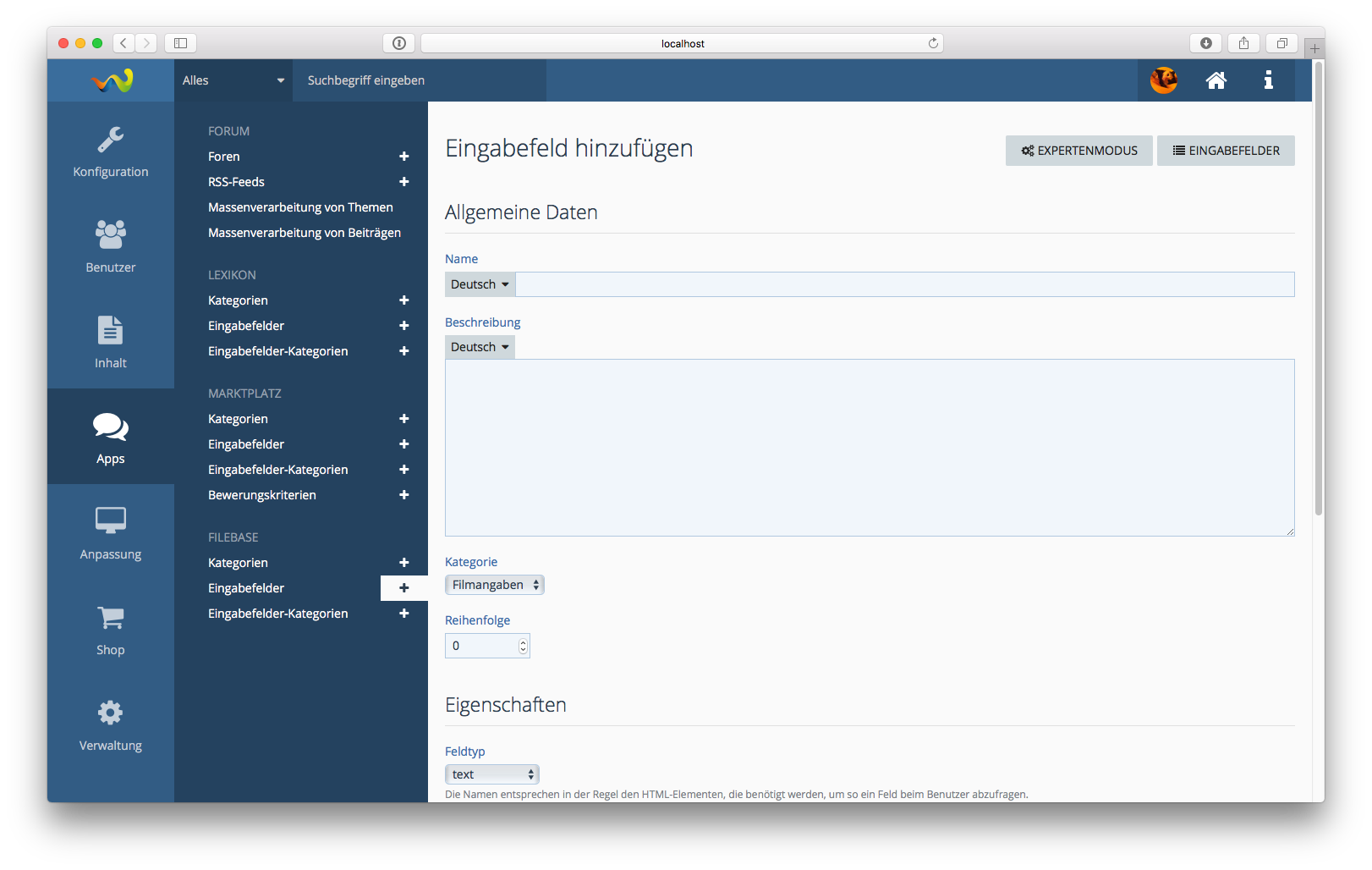 A filebase can be adapted to your needs with great ease to your specific application. A car community needs a different filebase than a game forum. With static input fields, you can only poorly solve the different needs. For this reason we have implemented the possibility of the customizable input fields. You can determine, which input fields are available, which properties they have and who has access to it. For a better overview input fields can be assigned to a category.
Each input field has a specific type. According to the type the appropriate input field and format is selected. For better Individualization, a special expert mode can be activated, where more options are available for each input field: Validation pattern (Regex), PHP output class and much more!
Sharing & Password Protection

Your users can restrict the uploaded files from unwanted access. Each download can optionally be provided with an access password. The entry can be seen by other users, but the download can only be started if you know the password.
In addition, a file can also be restricted to certain users, i.e. it can be explicitly defined who has access to a certain file.
Terms of Use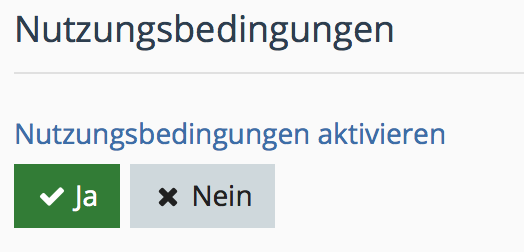 For legal protection, you can create terms of use for the filebase. These must be accepted by your users and guests before the filebase can be entered and used. The terms of use can be written in several languages and are displayed to the user in his or her own language.
Moderation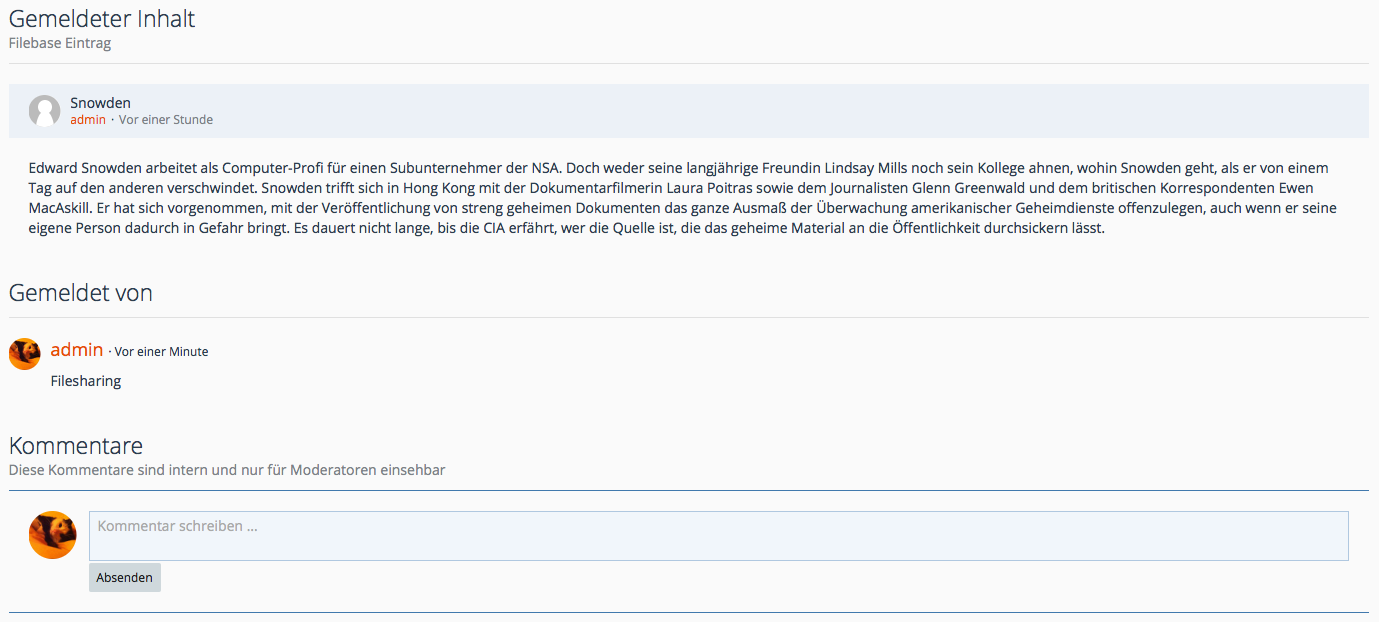 In order to have better control over the entries, the filebase offers extensive moderation functions. You can determine which functions you want to use. The moderation functions can even be restricted to categories.
The filebase supports manual checking by a moderator as well as the possibility of reporting entries. If your user notices an entry that violates any rules, this can be reported to a moderator in a fast way. The moderator then has a wide range of options to deal with the message.
Comments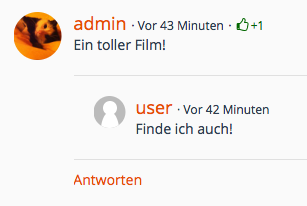 Descriptions of files that have been uploaded are often confusing. In order to avoid tedious and redundant communication via private messages or e-mail, a comment function has been integrated into the filebase. Users can leave questions or comments to which the creator of the entry (or other members of your community) can respond. This saves many questions that might be asked multiple times by different users to the creator.
Categories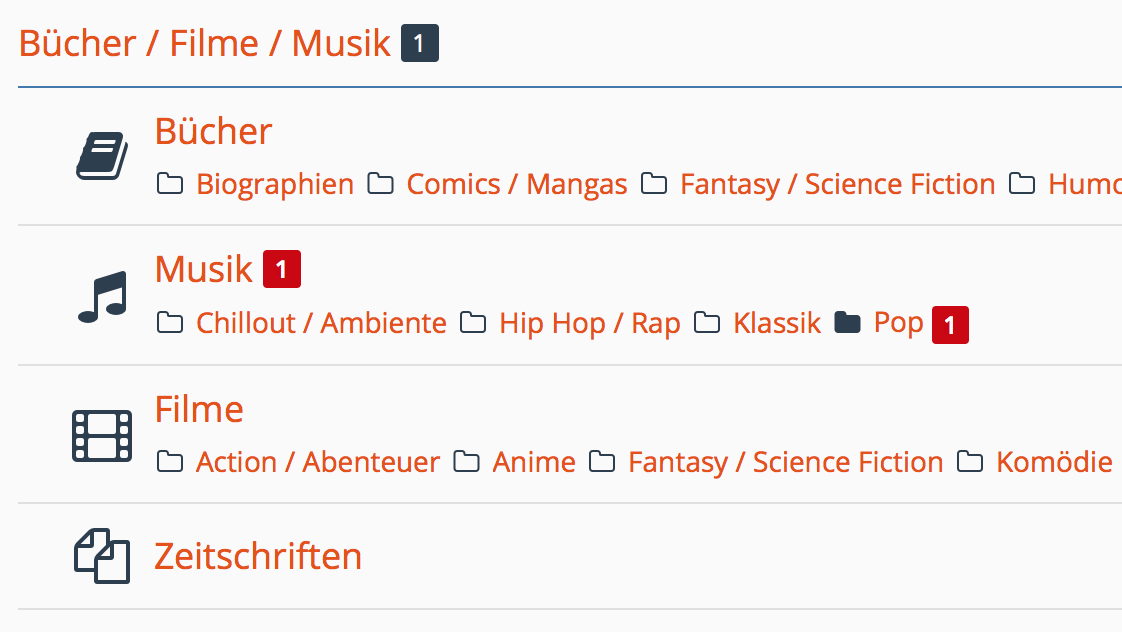 The most important thing in a filebase are the entries. To get an overview not to lose, entries can be sorted into categories. The active category displays all entries that are in the current category or in one of its subcategories (e.g: If the category "Movies" is active, the entries are also displayed, which are in the subcategory "Horror movies"). The Categories serve as a kind of individual filter.
You can determine whether each entry appears in more than one category. or whether an entry must be assigned to exactly one category. Depending on your field of application, the filebase adapts to your needs. on!
Forum Integration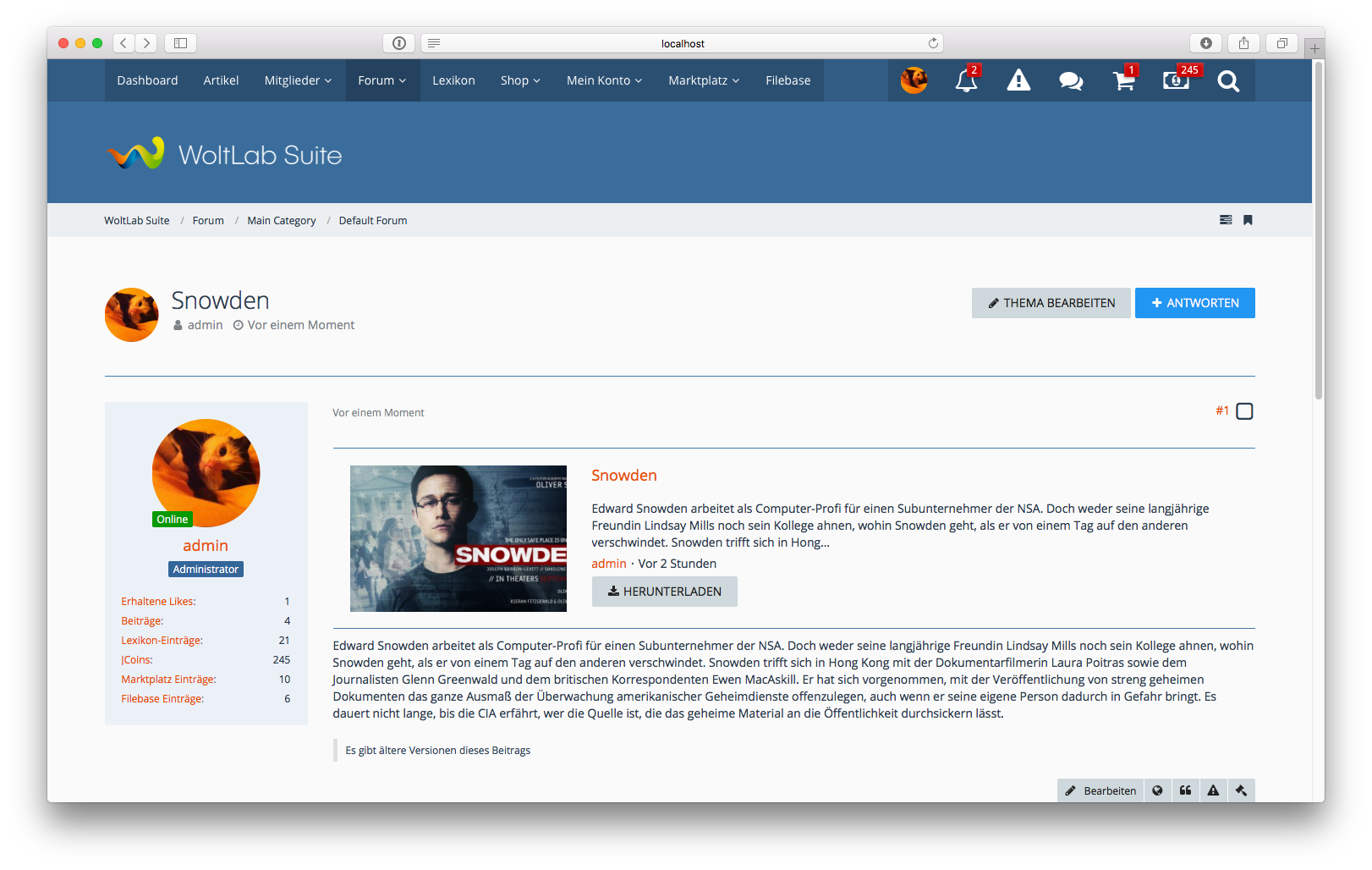 The filebase can also be seamlessly connected to the WoltLab Suite Forum. When an entry is created in a defined category, a corresponding topic is automatically created in the desired forum. The entry will be linked directly to the topic.
This function is a paid extension package for the VieCode filebase. This extension package can be purchased directly with the order or subsequently via the customer area.