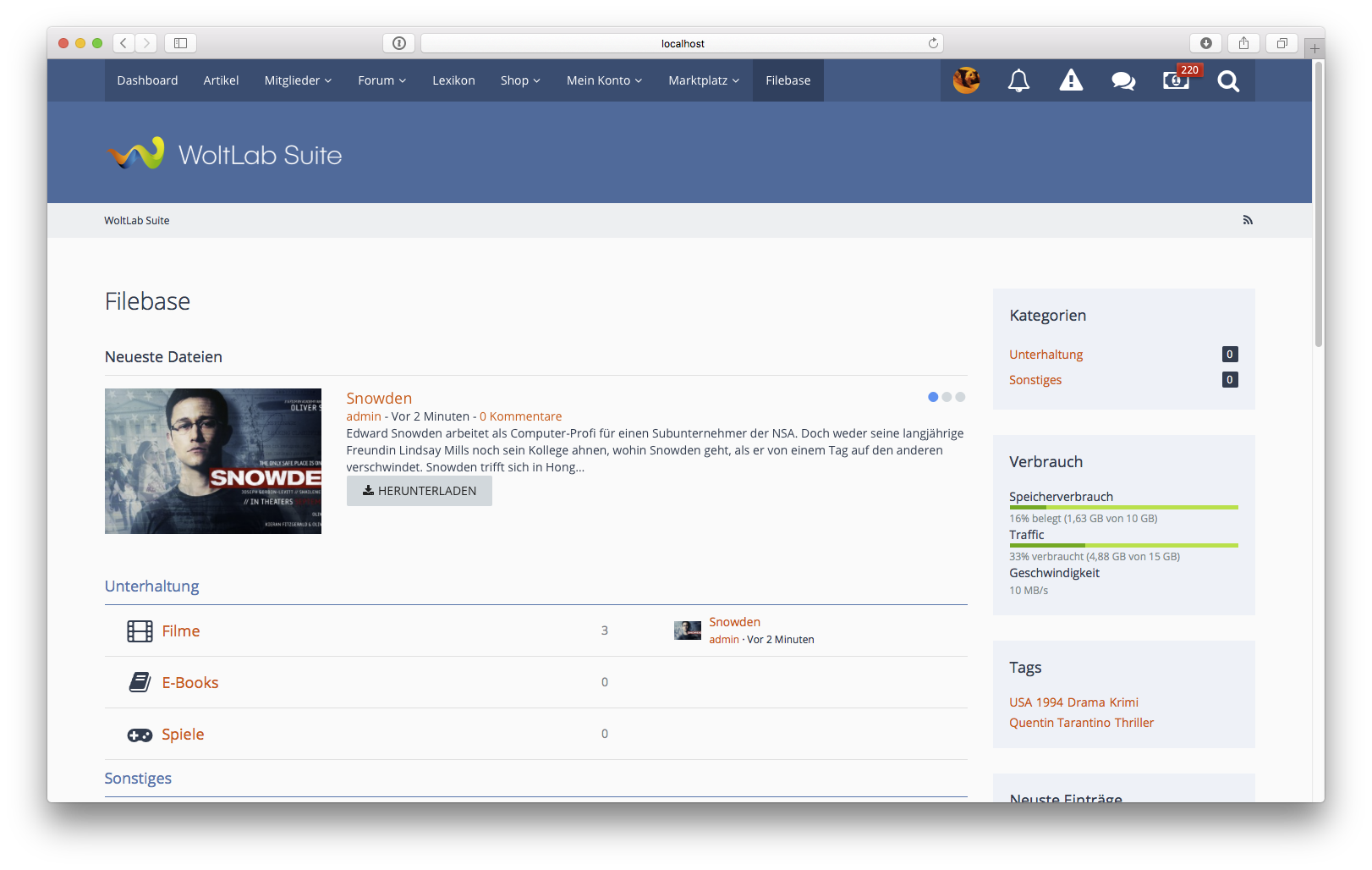 Downloads for your users
The heart of the filebase are the corresponding downloads. We spent a lot of time optimizing the view and putting the content in the foreground. Your users can upload files via filebase and share them with other users. Even very large files are possible!
The perfect control
Every download causes traffic on your server. Depending on your hosting contract, exceeding the traffic limit can cost money and cause unnecessary fees for your provider. The filebase enables perfect resource control and can precisely limit available resources such as storage space and traffic.
Privacy
Every user has the possibility to share his private files with other users. This allows entries to be made available to specific workgroups, for example. You can use the group rights to conveniently control whether your users are allowed to use these functions.