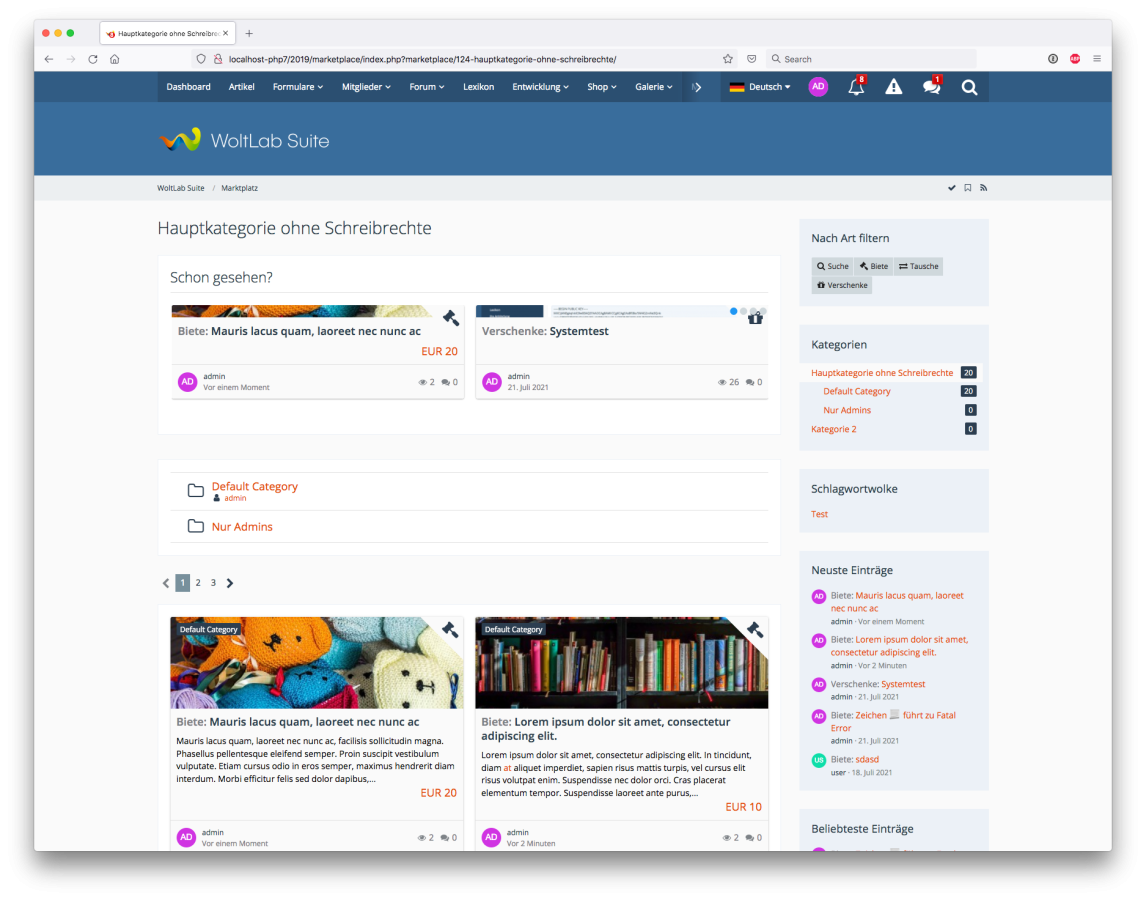 WSC Integration
The marketplace is perfectly integrated into the WSC. So you don't have to worry about whether users will find their way around. Likes, comments, notifications and moderation are perfectly embedded into the existing system and thus result in an ideal integration.
Offers
Offering, searching and exchanging also includes the possibility of submitting and receiving offers. For this reason, the marketplace offers an ingenious system for the clear administration of offers. Thus it is possible to be able to select the best inquiry from all offers.
Fast and efficient
Not all functions of the marketplace are visible. By using state-of-the-art technologies, intelligent caching strategies and intensive testing, it can be ensured that the expansion also works in large communities. This addon has also been optimized for mobile use!